HELMET WRAP PROGRAM
My Helmet Wrap Program is a great way to gain exposure for your business and brand with social media highlights along with a section in my YouTube vlog with clickable links in the description that will be there forever.
With an easy, no long term commitment approach, our Helmet Wrap Marketing Program provides exposure on some of the most coveted advertising real estate in the Supercross industry, the helmet.
HELMET WRAP MARKETING PACKAGES
BASIC PACKAGE
- Hands off approach as we take care of everything including the helmet, designing, graphics, shipping, etc.
- Marketing video including products and/or talking about your services
- Digital assets (minimum 2 photos)
- Keep the visor off the helmet (signed)
VIP PACKAGE
- Everything included in Basic Package
- Keep the entire helmet (black helmet only)
2023 MONSTER ENERGY SUPERCROSS
Below is a schedule of the 2023 Monster Eneregy Supercross season. Every round marked "Available" or "Booked" for the Helmet Wrap Marketing opportunity. Take a look and let's connect on a round you'd like to lock down!
2023 MONSTER ENERGY SUPERCROSS SCHEDULE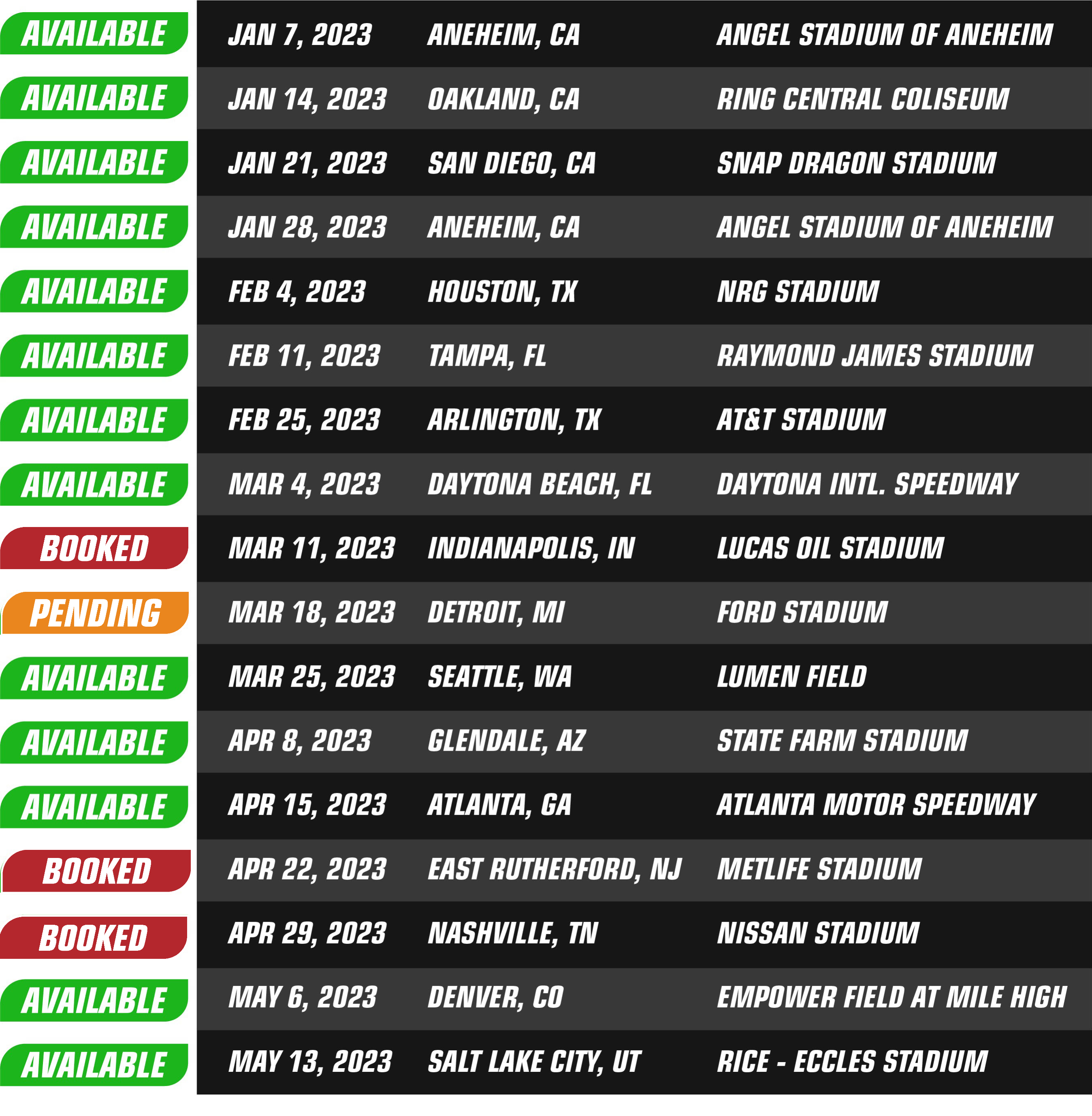 LET'S WORK TOGETHER!
Don't miss this opportunity to get your logo on my race helmet for one or more rounds of nationally televised Supercross.
See a round you'd like to book? Click the CONTACT button below and mention that round in the message.